Earlier today I was reading a story about a man's first Christmas with his new partner and young step-daughter. Alongside the tricycle and the trains and dolls, he gave the little girl a sweater that his own mother, long since passed away, had knit for him when he was a child. The passing down of that irreplaceable heirloom was a powerful reflection, in very few words, about the nature of love, of connection, and of course family – both those we are born to and those we choose.
It made me think about something I talk about a lot, both here on the blog and in our newsletter, something I'm proud to say that we're following through on in a real and tangible way with our expanded class offerings in the new year. That The Sow's Ear is itself, in a way, an heirloom and a legacy. Originally conceived of and crafted into being by two incredible women, Amy A and Melissa B, back in 2000; and now with every new year, every new face, every new pair of hands that finds peace and joy and community within these walls with these crafts that we love, we're building something to last for generations; something meaningful and rare and precious.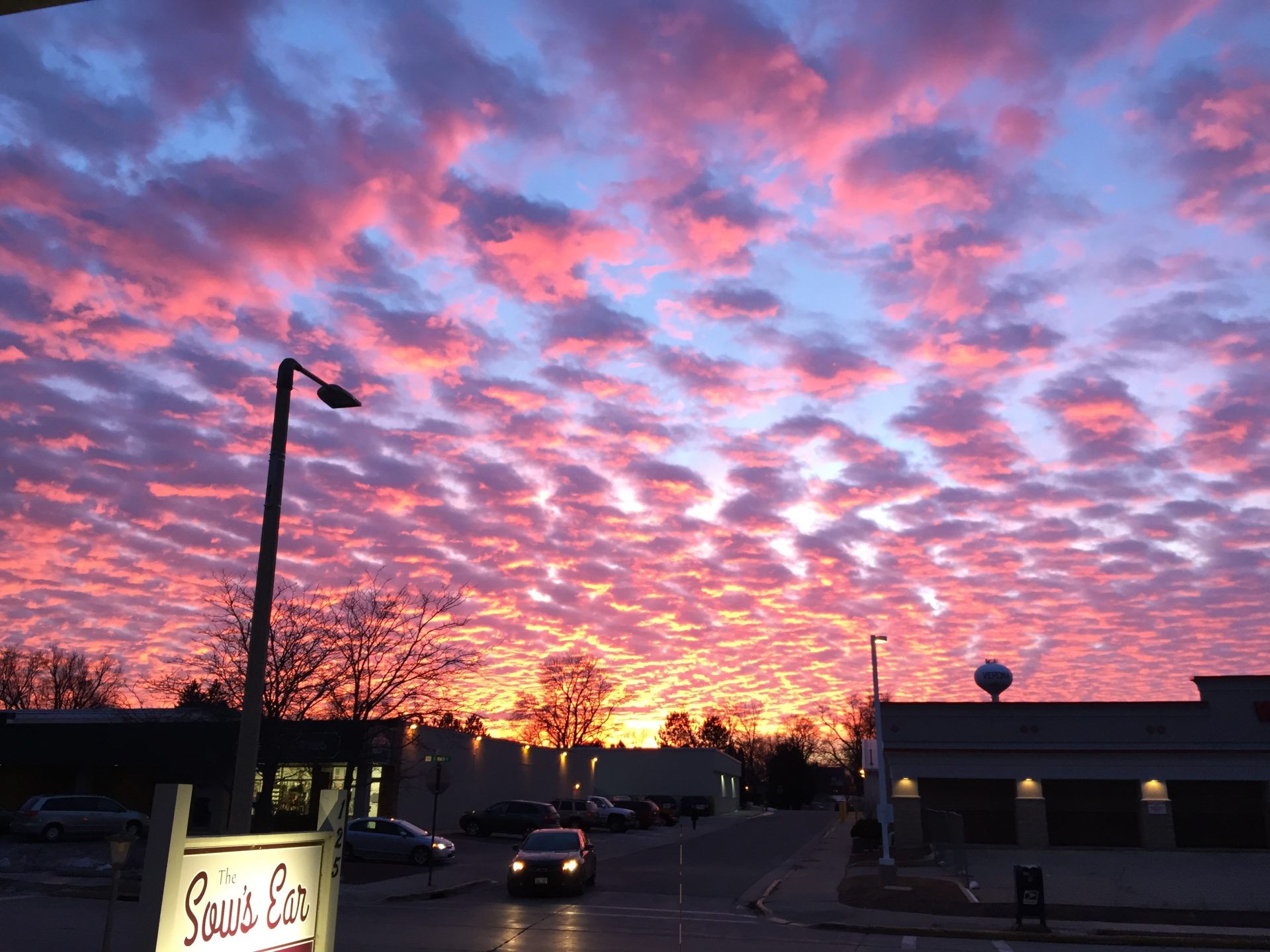 New Classes for 2023
Click here to view a PDF of the whole Jan-March calendar. Our class registration page groups all classes into categories, so below is a little cheat sheet to help you navigate directly to the classes you're looking for. And if you have any problems or any questions while registering, don't hesitate to get in touch! Call the store at (608) 848-2755 or reach our class manager directly AJ by emailing ajmiller@knitandsip.com.
Classes make great gifts! We also sell gift cards that can be used towards classes.
We have quite a few classes on the upcoming schedule that we've never run before, so scroll down if you'd like to learn more about some of the new offerings!
Beginning Knitting Series
Knitting 1: Hat
Knitting for Kids
Knitting for Kids + Adults

Crochet & Tunisian Crochet
Tunisian Crochet 1: Basics
Tunisian Crochet 2: Hat
Crochet 1: Rug Mugs
Crochet 2: Hat
Crochet Cabled Cowls
Other Fiber Arts
Beginning Embroidery
Yarn 101
Ravelry for Beginners
Color 101
Yarn Dyeing
Yarn Dyeing Workshops
Open Dye Days at Melissa's studio in Mt. Horeb – open to those who've already taken a yarn dyeing class with her.
Intermediate & Advanced Knitting
Advanced Cast-Ons
Advanced Cast-Offs
Fixing Mistakes Series
Kitchener Stitch Basics
Short Row Workshop
Portuguese-Style Knitting
Oak Folk Doll Knitting class
Bindle Bag
Flicker Flame Stranded Hat
Latvian Braid
Tubular Cast-on/Cast-off
Winter Doldrums Scandi Sweater Workshop
Mitten Thumb Gusset Workshop
Basic Socks
Embroidered Mitts
Custom Tailoring series
Sweater Knitting 1: Baby-sized Flax
Beaded Hat class
Beginning Cables: Boot Toppers
Black Butte Brioche Hat
Sweater Knitting 2: Baby-sized Harvest
Magic Loop Workshop
---
Expand your horizons. Add to your knitters toolkit with these tricks, tips, and techniques.
Giving your sweater, scarf or other garment the perfect finished edge can elevate the finished object from good to great. AJ will walk you through a few of her favorite cast-on and cast-off techniques in these two one-hour workshops. Join us for one or both! We've also added a separate workshop to teach both the Tubular cast-on and cast-off.
The Kitchener Stitch is a great tool to have in your back pocket. When done correctly, it creates an absolutely seamless graft. But it can be a little tricky! Join Jen for a one-hour workshop to master this handy tecnnique.
Short Rows are incredibly useful for shaping your knits. Most commonly used in socks and to give a sweater a perfect fit, they show up in surprising places and for all kinds of uses from toys to hats. This one-hour workshop will teach you to make three of the most popular short row turns – yarn over, wrap and turn, and German short rows. We'll also discuss how to substitute your preferred technique in any pattern calling for short rows.
Learn Portuguese-style Knitting. Also called Incan or Andean knitting, this style of knitting is an excellent choice for people with carpal tunnel, arthritis and joint pain – or anyone looking to learn a new way to do an old thing while reducing stress on their hands. (In fact, purling is considered to be easier using this method, so if you're one of those who avoids purling whenever possible, this may be for you!) Join Yonu for this one-hour workshop and learn to see your craft in a whole new way!
The Bindle Bag is a fun bento-style bag that you can store small knitting projects or other items in. This is a cute and functional knit, a great way for a newer knitter to learn new techniques or a way for a seasoned knitter to brush up on their skills. Join Amber for this two-session workshop!
Learn the basics of stranded knitting with this fun beginner-friendly hat. Pattern is Flicker & Flame by Andrea Mowry, and Leanna will guide you through it in this two-session workshop, leaving you prepared to tackle all those beautiful colorwork patterns you've been ogling!
Winter Doldrums Scandi-style Sweater Workshop. We were so excited when the Hopi sweater pattern was translated into English and we hope you'll join us for this four-week workshop to beat the winter blues as we embrace the long traditions of this kind of sweater-knitting and craft something lovely together. This workshop includes hands-on help to navigate a bottom-up colorwork Norwegian style pattern, a hygge-inspired bag of little gifts and the chance to enjoy community during the deep mid-winter months.
If you can knit, purl, and do any kind of increase, you can make a pair of fingerless mitts. Want a little guidance? Join Rose for a two-hour workshop in which you'll walk through the steps of creating a thumb gusset. Once you know how to do that, you'll be ready for any kind of mitten pattern out there or (and this is Rose's favorite part) to make up your own! There will be a followup (free) fingerless mitts KAL open to all whether you attend the thumb gusset workshop or not.
Magic Loop…sounds a little mystical, and in all honesty it kind of is! For many people, learning this menthod was the turning point between dreading certain projects (sleeves, sock cuffs, baby hats) and relishing them. Have you tried working with double points and didn't love it? Does working on 16″ circular needles hurt your hands? Then this is the class for you. In this one-hour workshop you will learn how to knit small circumference projects on a long cord.
Sweater Knitting 1 and 2: baby sizes! New to knitting sweaters, or trying to get over a past bad experience? Apprehensive about the time- and cost-commitment all for a garment that might not fit? Fear no more! In these two series of classes you'll learn basics of sweater knitting with Tin Can Knits patterns that are fuss-free and Sow Staff Approved. TCK patterns are all graded from "baby to big" and we'll work on the newborn size (also great for dolls!) to ensure you'll have a fully-finished sweater by the end of class (at which point you'll also have the skills and confidence to go home and make one in your own size). Sweater Knitting 1 is the Flax pattern, Sweater Knitting 2 is the Harvest.
Custom Tailoring your Knits, parts 1 and 2. This class series takes on a subject that is near and dear to our hearts: helping you bridge the gap from being glued to a pattern to understanding the structure of what you're working on and how elements like ease, drape, shaping, gauge, etc, will translate into the real world – the world where you love the things that you create. The classes in this two-part series can be taken together or on their own. Come join Sara S for an empowering, illuminating, body-positive, gently adventurous exploration of the ways you can take control of your knitting and have fun creating something that fits you to a tee. Part one: Fit, Part two: Fabric.