Fiber Friends. This is a red-letter day. Actually make that: this is a hand-dyed-in-all-colors-of-the-rainbow-including-speckles-and-sparkles-totally-unique-OOAK day.
That's right, Fiber Friends. The MadToshMobile is coming to town.
Madelinetosh One Of A Kinds are coming to The Sow's Ear on July 30th.
We're thrilled to announce that for a limited time you will have an opportunity to pick up some unique and rare MadTosh shades across several of their most popular bases (TML, Tosh DK, Tosh Vintage, Twist Light, Tosh Sock, Pashmina, Unicorn Tails, and more!). Please join us on Friday the 30th from 4-6 PM for this unicorn of a Madelinetosh experience!
#MadToshMobile // @madelinetosh
And because it's us…why have one party when you could have two?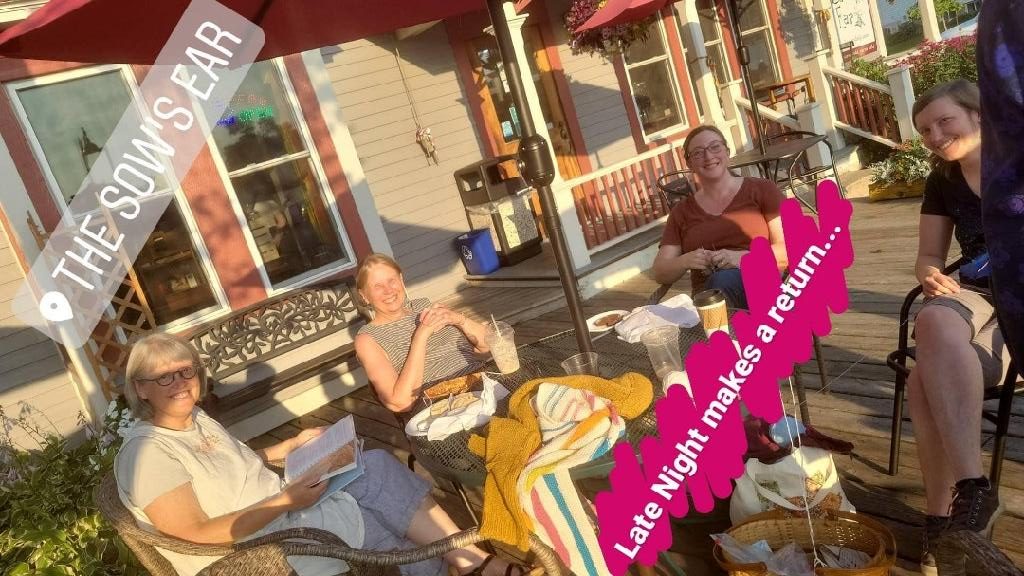 In our wild excitement over the MadToshMobile we've decided to go ahead and host another Late Night. Like the last one this is by reservation only – it's totally free, we just need you to pop over to our reservation page, select "free in-house fiber events" and then claim your spot.
Here's what the day will look like:
Open – 7 PM: Business as usual
4 – 6 PM: Madelinetosh Extravaganza
7 – 9 PM: Late Night. At 7:00 the doors will close for everyone who hasn't pre-registered – so sign up now!
The kitchen will stay open until 8 PM, so you can come and shop the MadToshMobile and then have some dinner and drinks as you try to regain your equilibrium after being in the presence of so much glory. #MadToshMobile @madelinetosh
Bring your projects, start new projects, show off your Tosh haul… it's Late Night, baby! Masking up inside is both encouraged and appreciated, thank you in advance!
See you next Friday…