…and we think you will, too!
Two years ago we'd never even heard of Zoom. Now, we have all the tools and all the know-how to teach successful, rewarding, fun virtual classes. We are adding new in-person classes to our schedule all the time, but we've had such great success with virtual classes that they are definitely here to stay.
Kaylin is joining us today to hash out all the benefits of virtual classes, and respond to that burning question: "Can you really learn to knit online?"
(Her answer? A resounding, "YES!")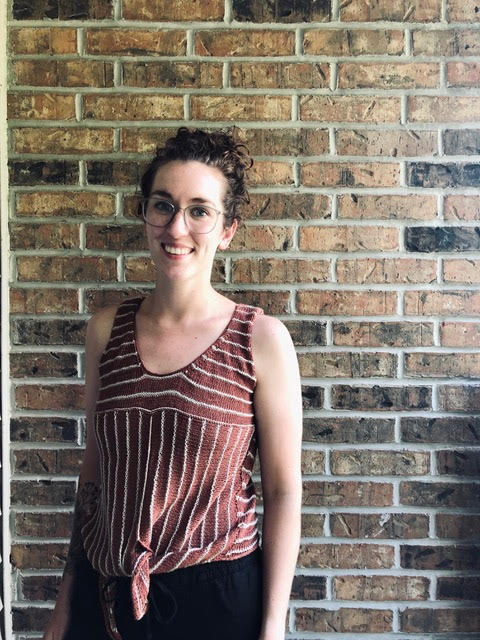 "I have been teaching virtually throughout the whole pandemic so I've had a lot of practice — I know what works, and I'm good at it!"
We love the way virtual classes break down barriers and make our classes accessible, appealing, and possible for more people than ever before.
"I've had people tune in to my classes from all over the country," Kaylin says. Sometimes that's a customer who used to live in Verona but has since moved away, sometimes that's a person who's never been to the Sow's Ear before and found us online or was referred by a friend.
And even for those who do live locally, it's not always feasible to finish work, make dinner, and get to the shop in time for class. FYI: We fully support you showing up to virtual classes with your yarn in one hand and dinner in the other; pajamas are always an A+ fashion choice; and if you need to run outside with the dog or kiss the little one goodnight, well, that's what the mute button is for 💖
Have a peek at this quick clip from one of Kaylin's virtual classes:
Why this is awesome:
Kaylin utilizes two screens and a ring light so that she can speak to you face to face and also show you exactly what she's doing with her hands in a well-lit, crystal clear* closeup.
Camera placement allows every student to watch the instructor's knitting technique at the same time, and from the correct vantage point — no more mirror-image learning or taking turns crowding over shoulders.
The class session is recorded, and students have access to the video both as a refresher between class sessions, and to download and keep forever.
*The quality that you'd see on your screen as a student is actually BETTER than the quality of this video clip! We had to compromise a little in order to upload it here…
Kaylin has put together a streamlined series of learn-to-knit courses that take you from making your first stitch to learning how to create cables and read lace charts.
"I specifically love to teach newbies," she says. "I've seen people who've never picked up needles before have great success in the virtual format. And because every class is different, I tailor every class to the needs of those specific students."
I really enjoy teaching and I have fun with it.
Classes at the Sow's Ear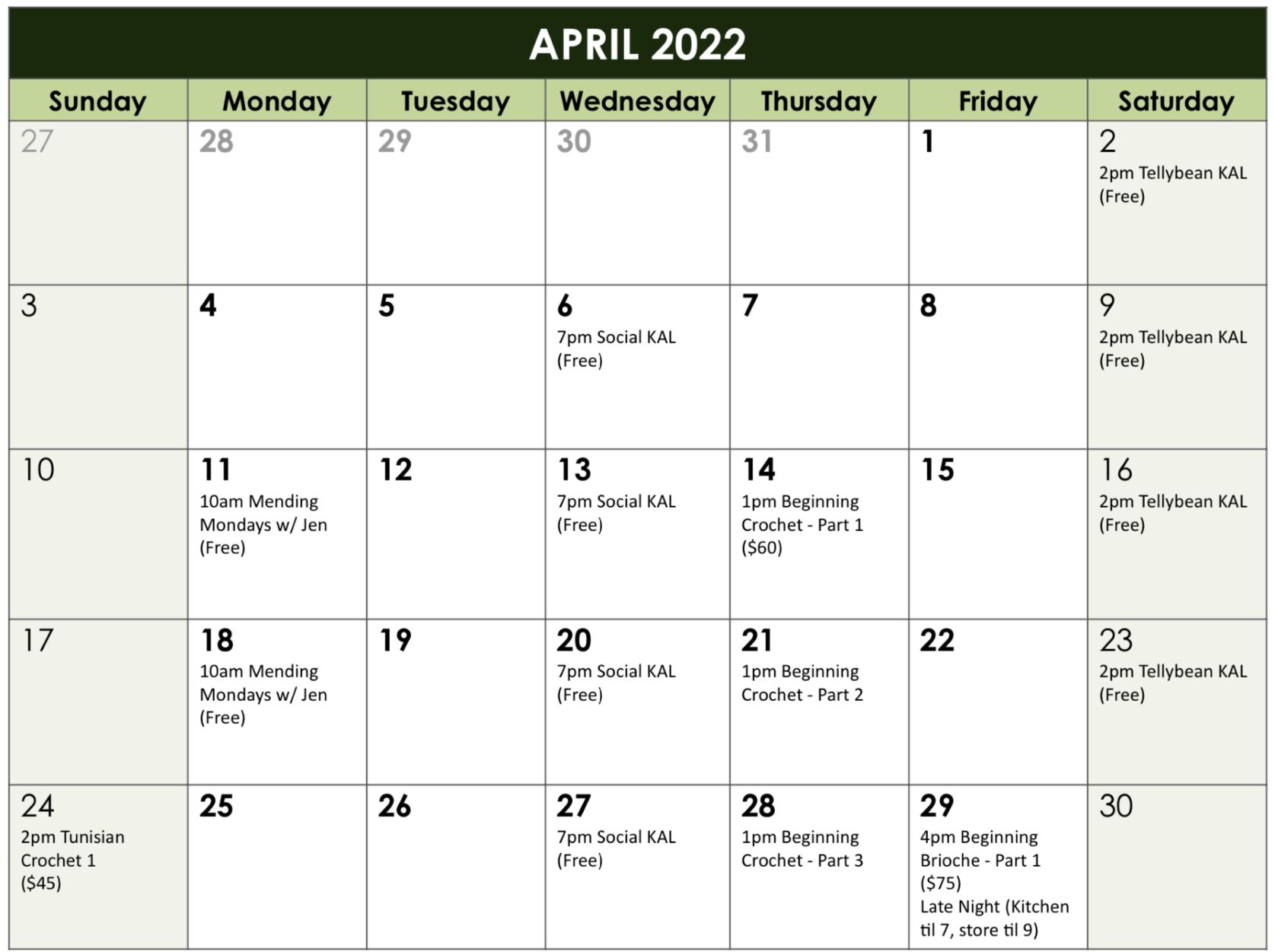 You can browse and register for all the classes that we offer, both virtual and in-person, at www.knitandsip.com/classes. There are drop-down menus so that you can browse by class category, and a calendar view to help you quickly scan for classes that interest you and fit within your schedule.
Have an idea for a class, or want to learn a skill that we aren't currently offering as a class? Some of our teachers offer private lessons! Or, are YOU a teacher interested in leading a class at the Sow's Ear? Contact our class coordinator AJ at ajmiller@knitandsip.com to get the conversation started!
Thanks for dropping in today, folks! And in the spirit of making our classes accessible to all, we'd love it if you shared this post with all of your crafty (or aspiring-to-be-crafty!) friends far and wide. This independent Local Yarn Store appreciates the love and support of every single one of you 💖